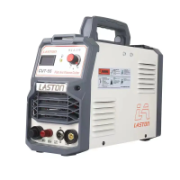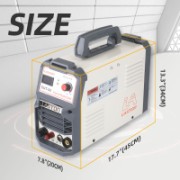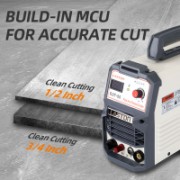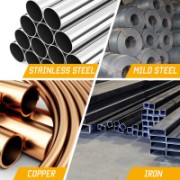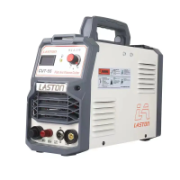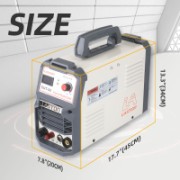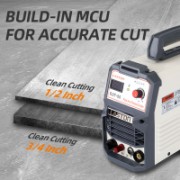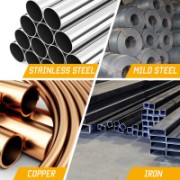 plasma cutting machine imig welder wire welding machine w/igbt inverter & torch
Unique air channel design increases the heat dissipation of the power device and control circuits. It also extends the welding time drastically. The IGBT inverter will greatly improve the performance and reliability of the 3 in 1 welder. The outstanding 60% duty cycle can also ensure long-time welding. What are you waiting for? Get ready to feel the difference!
The setup is marked clearly by a name and graphic representation of each knob's function. If spatter and welding effect are not satisfactory, you can fine tune the voltage. With a thickness adjustment knob to suit your different applications, even beginners will find it simple to use. Additionally, you can use a headset or a USB fan via the USB port.
Max Rated Clean Cut Thickness: 1/2" Max Severance Thickness: 3/4" It's perfect for both demanding industries and home or hobby use.